Kazan Russia — a thousand-year Russian city
Kazan city today

Kazan State University

Kazan city features photos and info

Kazan city hotels

Kazan city history

Tatars - the people of Kazan city
Kazan city, the capital of Russia's Republic of Tatarstan, hosts the 2013 Summer Universiade. Students from all over the world will take part in this sporting and cultural event, considered to be second in importance only to the Olympic Games.
Kazan 2013 Summer Universiade logo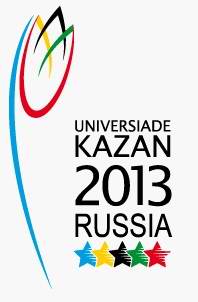 The decision was taken by the Executive Committee of the International University Sports Federation on May 31 2008 in Brussels. Kazan city in Russia was chosen ahead of Gwangjiu in South Korea and Vigo in Spain.
Kazan 2013 Summer Universiade design
The Summer Universiade consists of 12 compulsory sports and up to three optional sports chosen by the host country.
Kazan has traditionally been a university city, with more than 180,000 people studying there.
Kazan 2013 Summer Universiade map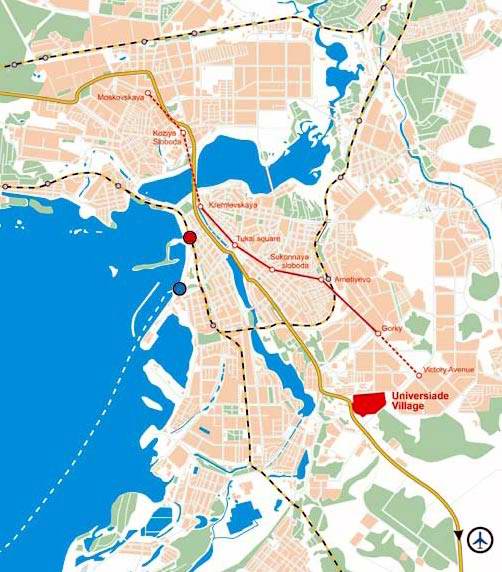 The International University Sports Federation opinion
"The dazzling hi-tech presentation, the very strong bid with more than fifty venues already in place for the Games and the huge experience in organizing international sporting events (more than 30 in the last 2 years), the FISU EC granted the city of Kazan the rights to host the 2013 Summer Universiade."
President of the Russian Federation D. Medvedev
"Kazan has a long established tradition of organizing large sporting events. Kazan (Republic of Tatarstan, Russia) possesses all the resources, facilities and personnel necessary to organize such a global event. We are determined to host the Universiade in Russia, as it will be a great opportunity for the development of sports among the youth of Russia."
For more information about Russia you may visit the following Russian cities, towns and regions guidebook
© 2007—2012 Alex Grachov, Sergey Kozin. All rights reserved. Copyright/IP Policy.