Kazan Russia — a thousand-year Russian city
Kazan city today

Kazan State University

Kazan city features photos and info

Kazan city hotels

Kazan city history

Tatars - the people of Kazan city
Kazan city history chronology
922 - Volga Bolgaria accepted Islam religionas state religion.
985 - Volga Bolgaria declared peace treaty with Kievan Rus.
1005 - Kazan city was founded.
1212 - First Tatar literature work - epic poem named "Kyssai-Yusuf" (from Tatar people language it means "Tale of Yusuf"). The author of the poem was Tatar poet Kul Gali.
1446 - Kazan city is the capital city of Kazan Khanate.
Kazan city of old times picture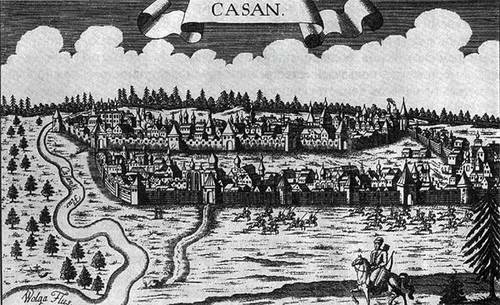 1486 - "Eternal peace treaty" between Russia and Kazan city.
1552 - Ivan Grozniy (Russian Tsar) siege of Kazan; fall of the Kazan city.
Kazan city siege picture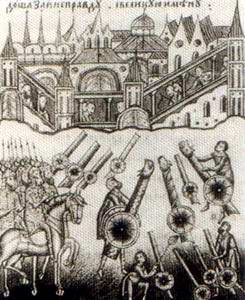 1708 - Russian Kazan is thecapital of Kazan province.
1742 - The highest peak of persecution of Muslim peoplefor their religion.
1774 - Kazan city was captured during the rebellion of peasants headed by E. Pugachev.
1788 - Catherine II returns the right to worship religion of Islam.
1801 - The provincial publishing began in Kazan city.
1804 - Kazan University was founded.
Kazan city of 19th century picture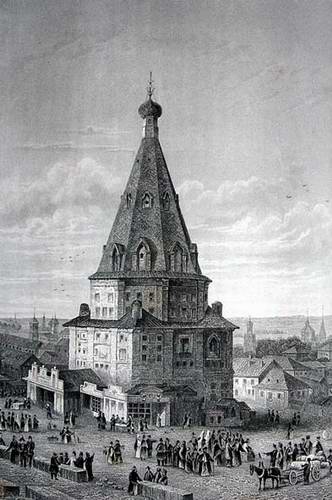 1886 - The birth of great Tatar people poet - G.Tukay.
1906 - First in Kazan city public theater performance played in Tatar people national language.
1917 - "Republic beyond the Bulak" was defeated by Red Army troops after the October 1917 Bolshevik revolution.
1989 - The celebrations of 1100th anniversary of Islam religion acceptance by people of Volga area according to Muslim chronology.
1990 - Tatarstan Republic signes declaration of sovereignty.
1994 - Two-way state treaty between Tatarstan and Russian Federation was signed.
2005 - Kazan city millennium celebrations.
Kazan city millennium celebrations fireworks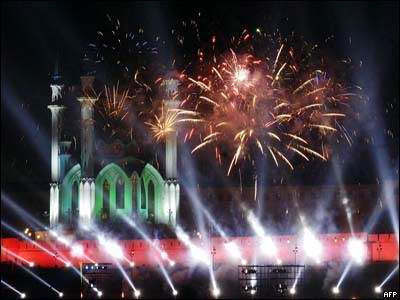 For more information about Russia you may visit the following Russian cities, towns and regions guidebook
© 2007—2012 Alex Grachov, Sergey Kozin. All rights reserved. Copyright/IP Policy.